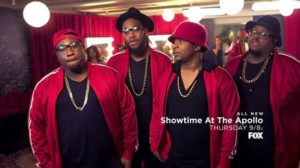 La Biographie de THE REMEDY
THE REMEDY est un groupe de quatre fabuleux talentueux chanteurs de Chicago nourris dans la pure tradition de la culture gospel ! Leur voix est à la fois unique, puissante et si complémentaires les unes aux autres ! Une symphonie harmonique qui interpelle tout notre être lorsqu'on les écoute !
Leur nom :
Cody : Voix hautement pure
Karon :  Voix d'un Ange
Jeremy : Voix sensuelle et sucrée
Fresh : Voix puissante, soul et grave
Vous pouvez aisément comprendre qu'aucun mot du patrimoine linguistique humain ne peut exprimer l'admiration que notre label Moonspice&Soulhearts porte au quatuor chantant THE REMEDY !
Leur voix sublimes et c'est peu de le dire nous font ressentir dans l'immédiat de l'écoute la généreuse vibration de leur âme ! A l'instar de la voix de Stevie Wonder qui nous ouvre le cœur sur une dimension absolue, la voix DES REMEDY nous submerge ! A Pure Bless !
Nous souhaitons avec force et conviction qu'un jour nous pourrons partager cette admiration et ce bonheur de les écouter avec le Monde ! Un tel talent est déjà le signe d'une bénédiction !
Notre label collaborera et produira au moins 4 titres inédits avec THE REMEDY (EP dont la sortie est prévue en 2020). Nous vous présentons leur Chanson de Noël intitulée A HOLY STAR ! Un pur cadeau en cette période ! A écouter avec les chansons traditionnelles….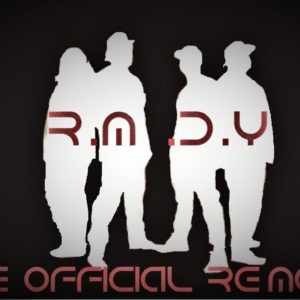 THE REMEDY BIOGRAPHY
THE REMEDY is a group of four fabulous singers from Chicago , born and raised in the so fabulous Gospel Culture. Their voice are  at the same time so unique, powerful and divinely complementary. Their name :
CODY aka Highly pure Voice !
KARON aka  Voice of an Angel !
JEREMY aka Sweet Sensual Voice !
FRESH aka Fantastic Heavy Soul Voice !
Well, each of you can easily understand that no word can express the deep admiration that we, Moonspice&Soulhearts label , have for THE REMEDY.
Their great voices make us feel the vibration of their so wonderful souls. As the voice of Stevie Wonder sounds like LOVE and BLESS, their four voices are a Blessing too !
We wish that one day coming we could share with the whole world this absolute high love and admiration for THE REMEDY.
Our Label will collaborate and produce THE REMEDY for at least four original songs( EP coming in 2020 ). Let us present to you their great Christmas song entitled A HOLY STAR !
A blessed gift to hear on Christmas night among all the traditional Christmas songs ! 
Moonspice&Soulhearts  team.
https://www.facebook.com/theremedy2017/