Biographie de la chanson
« Dear Poppa Mandela »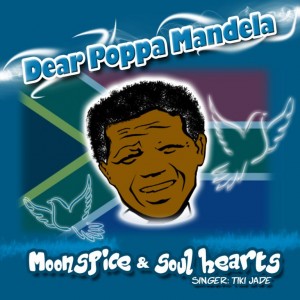 Le 6 décembre 2013, lendemain du départ de Nelson Mandela, Moonspice a écrit en son honneur une chanson intitulée « Dear Poppa Mandela » qu'elle a produite avec la participation généreuse et enthousiaste d'un groupe de jeunes musiciens et leur chanteuse Tiki Jade.
Elle s'est rendue à New-York le 11 juillet 2014, afin d'offrir aux Nations Unies ce vibrant hommage musical pour l'anniversaire de Madiba, date déclarée journée internationale Nelson Mandela par L'UNESCO.
Son amour et son admiration pour cet homme de cœur, de courage, de conviction et d'esprit ont convaincu la radio et télévision  des Nations Unies. Ces dernières  ont diffusé « Poppa Mandela » lors des manifestations de commémoration de Madiba , ainsi que les interviews de Moonspice ponctués par des extraits de la chanson, ce, à travers leurs médias et réseaux sociaux.
Le Consul d'Afrique du Sud l' a aimablement conviée  à l' Assemblée générale des Nations Unies, le 18 juillet pour célébrer « Mandela Day ».
En décembre dernier , elle s'est rendue en Afrique du Sud (Johannesburg), terre natale de Madiba afin de réaliser un clip vidéo de la chanson, remixée à l'occasion.
Rien n'est assez parfait pour honorer  un tel homme de cœur, d'esprit et de courage ! C'est un honneur d'entretenir la flamme de la mémoire et de la conservation du souvenir vivant, vibrant et chantant de Madiba.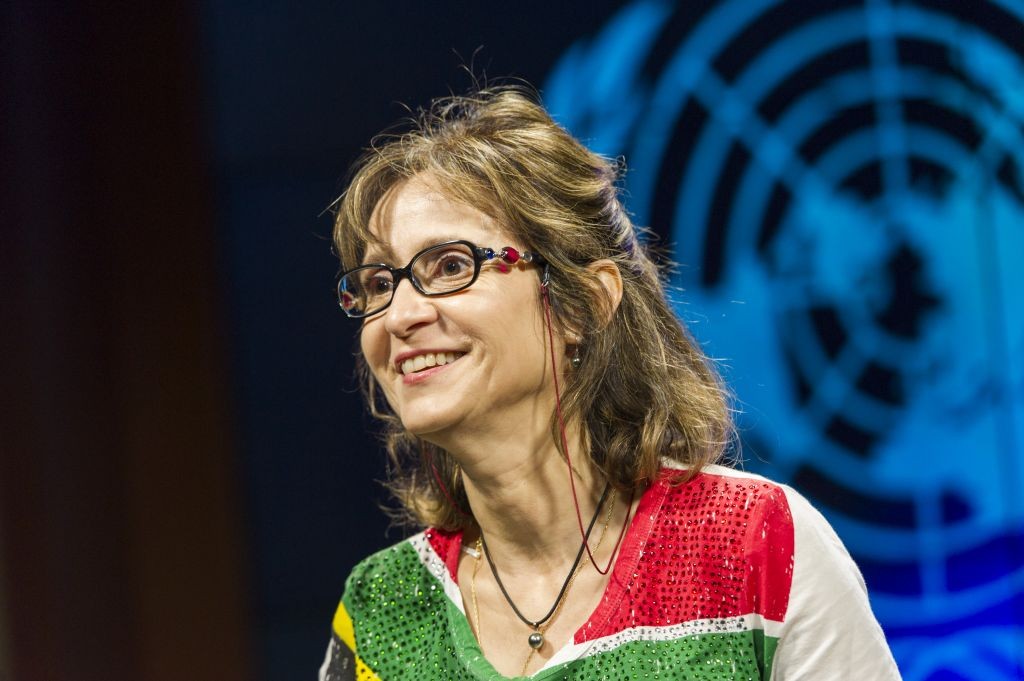 Moonspice wrote and produced the song named "Dear Poppa Mandela" which is heartfelt and vibrant homage to the great and eternal Nelson Mandela. A young group of musicians and the singer Tiki Jade collaborated generously with their heart and talent to this project. They named their group « Moonspice and SoulHearts ».
« Poppa Mandela » has been  broadcast at the UN in New york  during the celebration for his birthday the 18 th july 2014, Mandela day.
Moonspice has been invited by Consul Gugulethu Gingqi at the informal meeting of UN General Assembly in celebration of Nelson Mandela international day.
In order to release a video clip for this love song, she went in South Africa( Johannesburg ) for two weeks last december .
Paroles de la chanson « Dear Poppa Mandela »
Lyrics of the song
© 8 December of 2013 Christine Aurore Costarramone AKA Moonspice Title- Dear Poppa Mandela
chorus: (refrain)
Dear poppa Mandela
you enlighten my heart with your smile
sweet poppa Mandela
you stroke my soul with your force (love at last chorus of the original version)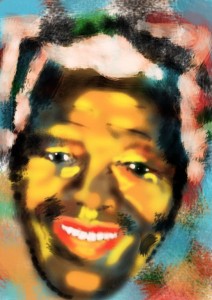 verse 1 (couplet)
Madiba your conscience
sows seeds of justice and tolerance
beyond your apparent absence
you will be always present
Blessed among the blessed
you are universal and eternal.
verse 2
Madiba your words will never pass away
They will reverberate always
One blood, one love, my soul in yours
One world, one love your soul is ours
You was as humble as brave
We will never forget your  deep goodness.
verse 3
Nelson Madiba, your wisdom give us inspiration
You've got the gift of spiritual healing
Your high dignity
changed our destiny
You liberated the whole humanity
Rainbow world Family
let 's dance and sing in harmony our Poppa Mandela
verse 4
Enlightened brave heart, invincible Poppa Mandela
You made us proud and emancipated
no more shame
no more pain
no more chain
thanks eternal and blessed Poppa Mandela.
You're here among us, captain and master of our heart
I love you Poppa Mandela,  we love you Poppa Mandela,
God loves Poppa Mandela
after the last chorus
Poppa Mandela always in our heart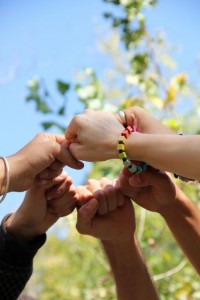 Traduction en Français
Refrain
Cher poppa Mandela
Tu illumines mon cœur de ton sourire
Très cher poppa Mandela
Tu caresses mon âme avec ta force
Couplet 1
Madiba, ta conscience
Sème les graines de la justice et de la tolérance
Au-delà de ton apparente absence
Tu seras toujours présent
Béni parmi les bénis (juste parmi les justes)
Tu es universel et éternel
Couplet 2
Madiba, tes mots ne disparaîtront jamais
Ils résonnent toujours
Unité Amour-Humanité, mon âme dans la tienne
Amour pour le monde, ton âme est aussi la nôtre
Aussi humble que courageux
Nous n'oublierons jamais ta bonté profonde
Couplet 3
Nelson Madiba, ta sagesse nous insuffle l'inspiration
Tu as le don de guérir (soigner) les esprits
Ta grande dignité a changé notre destinée
Tu as libéré toute l'humanité
Famille mondiale arc-en-ciel
Dansons et chantons en harmonie
Avec notre Poppa Mandela
Couplet 4
Cœur courageux et éclairé
Invincible Poppa Mandela
Tu nous a rendu fier et émancipé
Plus de honte
Plus de peine (souffrance)
Plus de chaine
Merci éternel et béni Poppa Mandela
Tu es là parmi nous
Capitaine et maitre de nos cœurs
Je t'aime Poppa Mandela
Dieu t'aime Poppa Mandela
Nous t' aimons Poppa Mandela, Poppa Mandela pour toujours dans nos cœurs.
Traduccion en castellano
TITULO: Querido Poppa Mandela
Refran:
Querido Poppa Mandela
Illuminas mi corazon con tu sonrisa
Queridissimo Poppa Mandela
Acaricia mi alma con tu fuerza.
VERSE 1
Madiba tu consciencia
Sembra las semillas de la justicia y de la tolerencia
Mas alla de tu ausencia apparente
Seras presente siempre
Bendecido entre bendecidos
Eres universal y eterno
VERSE 2
Madiba tus palabras nunca se callaran
Resonaran siempre
Humanidad unidad y amor, mi alma en la tuya
Amor para el Mundo tu alma es tambien la muestra
Tanto bravo que humilde
Nunca olvidaremos tu profunda bondad
VERSE 3
Nelson Madida tu sabiduria nos da la inspiracion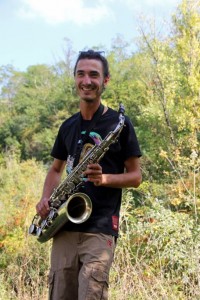 Tienes el don de curar las almas
Tu gran dignidad cambio nuestro destino
Has liberado toda la humanidad
Familia del mundo arco iris
Canta y baila en harmonia con nuestro Poppa Mandela
VERSE 4
Esclaricido Corazon bravo, invicible Poppa Mandela
Nos has enorgullecido y emandipado
No mas verguenza
No mas pena
No mas cadenas
Gracias a ti eterno y bendecido Poppa Mandela
Estas Aqui entre nosotros
Dios Bendice Poppa Mandela
Te amo Poppa Mandela – Te amamos Poppa Mandela
Dios  te ama Poppa Mandela
Poppa Mandela,  en nuestro Corazon para siempre